Welcome to the Islands of Nyne Wiki
Islands of Nyne: Battle Royale is an online, competitive first person shooter under development by Define Human Studios. It was Kickstarter funded in May 2016. The game released for Steam Early Access on July 12, 2018. This wiki is a collaborative resource for the game and is maintained by the contributions of the fans. All editors are welcome. Come join our community!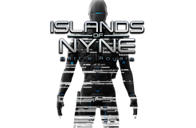 Islands of Nyne: Battle Royale was inspired by works such as Battle Royale and The Hunger Games. 100 players are dropped into a hostile environment with scattered supplies, and stay alive. There are 3 large scale maps that become ever smaller as the game progresses due to an energy wall that restricts the play zone. At the end of the match, one player will remain. Players will gain rank as they play, distinguishing themselves with special cosmetic armor and payouts as their rank goes up. Read More...